By Lynn Gregorski-Bosi and Emily Muise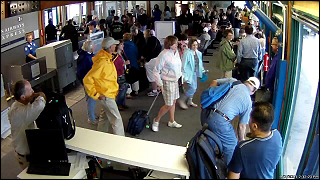 1.) It's not in Bar Harbor. Bar Harbor Airport AKA BHB is in Trenton, Maine and only a few miles from Mount Desert Island, home of Bar Harbor.
2.) Bar Harbor Airport is a small airport with a single terminal.  The airport has 3-6 flights a day, depending on the season, provided by the airlines Cape Air and PenAir. The rest of the air traffic coming in and out of the airport is from private planes.
3.) There is NO food court. There is A vending machine.
4.) There is a taxi stand and taxis are readily available during the summer, although it does not hurt to have a reservation. If you are arriving off-season, a reservation is recommended. Better yet, rent a car from Hertz which is right in the heart of the terminal. Call the airport Hertz desk at (207) 667-5017 or find them online at Hertz.com.
5.) Bus service from Bar Harbor Airport is only available during the height of the tourist season on the free Island Explorer.  Buses run once an hour and you can check the schedule on the Island Explorer website.   It's about a sixty minute ride into downtown Bar Harbor.
6.) Bar Harbor Airport is in the midst of a renovation and expansion project. The original terminal was built in 1976, long before we had the security measures required for today's travel. Construction will be completed in 2014.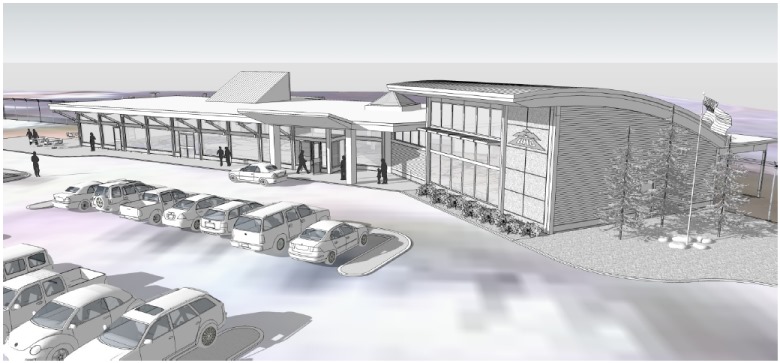 7.) When you are catching a flight out, be sure to allow yourself extra travel time if you are coming off Mount Desert Island.  If there is an accident on the bridge, you may have long delays. In 2014 there will be road construction on Route 3 in Hulls Cove on the island, so check on the traffic status before leaving for the airport.
8.) Winter travel is tough. When Downeast Maine gets socked in with a storm, you can be assured the airport will be closed.
9.) Flying in and out of Bar Harbor Airport offers the most scenic and breathtaking views. The flight pattern follows thousands of islands and inlets and you will want to be sure you have a window seat!
10.) When you disembark you are stepping into an community where folks live a simpler, more polite lifestyle. There are no honking horns and pushy people. Instead, the locals are the salt of the earth.   The airport is small and run by a friendly staff.  It's a great place to meet your first Mainer and get their suggestions for where to go and what to do.